Regular price
Sale price
$50.00 SGD
Unit price
per
Sale
Sold out
Part no.: EL-H10-2C12S5
Model Name: 2 Feet Sola S5
Bring the sunlight into your house with the S5 spectrum. This model is very easy on the eye as it is almost like the visible spectrum of the noon sun. The Red to Blue Ratio is around 1.44 and very suitable for generic plants; flowering or non-flowering. The Colour Rendering Index of this light is around 95% to 98% and the spectrum covers from 400nm to 730nm making it very suitable for vegetables and succulents.
These tubes are meant for close proximity growing and is suitable for the experienced farmer who would like to experiment with a variety of crops.
Easy to set up
Standard T8
Available in 2 feet and 4 feet (600mm and 1.2m)
Built-in Heatsink
Single Ended Input
High Power Efficiency
Can be fitted with our IP65 wire connector, ranging from 1 tube to 4 tubes
To the human eye, the lux level for this light is much brighter than the A or C spectrums but in terms of PPFD, it will be lower than A or C as the weightage of violet, green and far red will be lower than simply 660nm red or blue colour.

Good for what plants

However, as an overall light source for plant growth, this spectrum will be great for the plants and also pleasant to look at.
Specifications

Length: 2 Feet
Input : 200 to 250VAC, 50Hz
Power : 12W (typical)
PF : Above 90%
Viewing Angle : 120°
PPFD (30cm) : 45umol/m2s(typical)
Red/Blue Ratio : 1.4 (typical)
Spectrum
View full details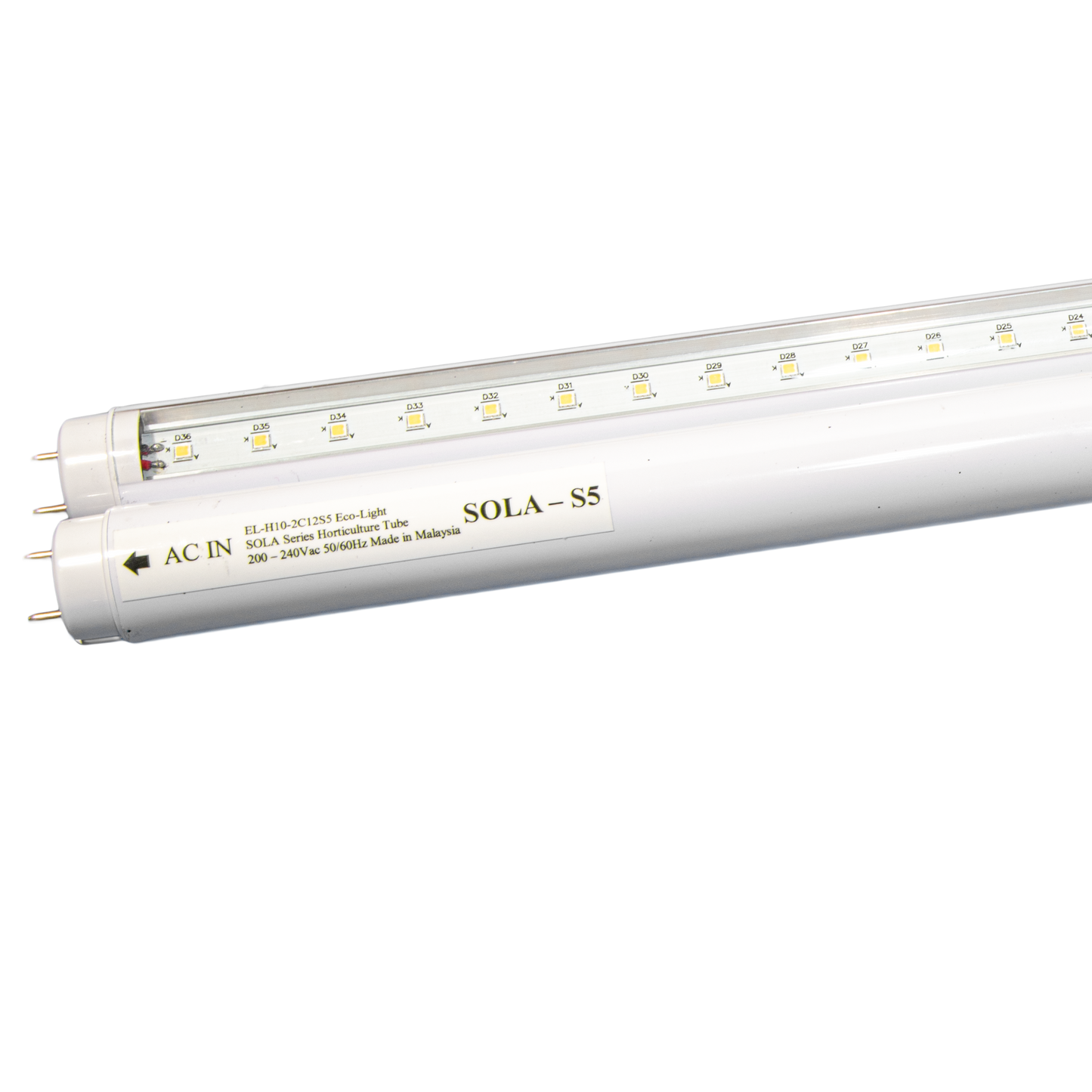 FEATURES
Using standard LED T8 fixture

Built-in Passive Heatsink